Here's 7 reasons why Vertuity Mortgage is the best mortgage broker Winnipeg has to offer.  We are a sincere, hard working group of mortgage specialists who really want the opportunity to work with you. You deserve the best mortgage broker in Winnipeg and we want to get to know you and find out how we can help.
Call Vertuity Mortgage today at (204) 888-4663
7 reasons Why Vertuity Mortgage Is the Best Mortgage Broker Winnipeg Has to Offer
1. No obligation consultation.  Our hassle free process starts with a no obligation consultation. We offer a valuable complimentary consultation so you can learn about the market and really focus on what your needs are. We'll ask some very pointed questions to make sure you're on the right track with your mortgage. Don't guess about what you need to do.  Come see us!
2. We've been at it a long time. We've spent the last 14 years in Winnipeg helping people all across Canada with their mortgage financing needs. We have worked with hundreds and hundres of clients.  We are consistently one of the top mortgage producers in the nation. You want to work with someone who's been in the trenches and worked incredibly hard to earn a customer's trust.  Most of our clients come to use through referral or word-of-mouth because we've been in the business for a long time.
3.  We know the market. We know the Winnipeg market very well.  We know the houses and neighborhoods.  We know the history of the community.  We know the businesses and civil servants.  We know the schools and professionals.  We live in Winnipeg and know the community very well.  Part of being the best mortgage broker Winnipeg has to offer is getting to know the town and its people.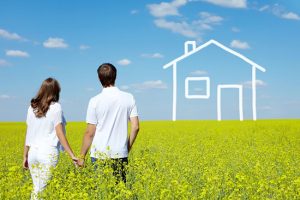 4. We do the heavy lifting. Mortgage brokers like Vertuity Mortgage do the heavy lifting for you.  We help you with the information you need to get your pre-approval. Getting pre-approved is an essential step to getting your mortgage. We have streamlined procedures for the pre-approval process to make it as easy as possible.
5. We have access to over 40 different lenders. Vertuity Mortgage has access to over 40 different lenders and typically works with 5-10 lenders to meet a client's needs. We work with the lenders on a regular basis and know their strengths and weaknesses.  We know the right questions to ask. We can negotiate with them on your behalf to get you the right mortgage.
6. We find you the right mortgage. Vertuity Mortgage works to find you the best mortgage rate with the right mortgage for you.  There are many kinds of mortgages and putting together the right mortgage for you is the best part of our job.  The better we get to know you the more we can match your needs with the right lenders.
7. There's no cost to you for our services. One of the best reasons to work with Vertuity Mortgage is there's no cost to you. Mortgage brokers are independent and not tied to any one lender or range of products. We're compensated through a finder's fee by the lender.
Whether you have an immediate need or you're planning on buying in the future you need to call us today.  Why today?  Because the market conditions are changing rapidly.  There has been new government requirements put into place that will affect you now and in the future.
We want to talk to you about how we can work together. We've earned the right to say we're the best mortgage broker Winnipeg has to offer.
Call Vertuity Mortgage today at (204) 888-4663