Reaching the final hurdle of the mortgage process is a great feeling, you are almost there! You're at the final mortgage approval and documentation stage.  Once you have decided upon your mortgage terms and have completed all of the paperwork, and sent it on to your lawyer, then you have nearly reached the end of the mortgage process.  Your lawyer will work to complete the new mortgage, and arrange for you to meet with the buyers before the final documents are signed, sealed and delivered.  It is their job to ensure that any monies are transferred through correctly from your lender and make sure that the transaction is closed off with your seller's lawyer.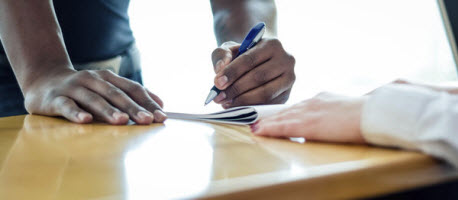 Finalizing your Insurance
It is at this point that you will need to make sure that any insurances which you have opted to take out are firmly initiated and put in place, most importantly that your home insurance is finalized and completed too.  This particular insurance is compulsory through most lenders, and you will probably need to provide proof that this has all been done. Your chosen company will transmit a binder letter through to your legal representative to inform them of your policy inception.
Property Documentation
There is a list of documentation you will need in order to get everything finalized and ensure that your mortgage is completed as quickly as possible and that there are no delays.  Below is a list of the items you might need to make sure this happens;
Confirmation of the down payment
A copy of the legal description of the property and the property listing
The mortgage agreement – signed
A copy of the sales contract, also known as the offer to buy the house
The full address of the property
The lawyers name, address and telephone number
If purchasing a condo, then purchaser will need a condominium declaration, fee's, budget and any regulations
Once all of the above is taken care of, and everything is finalized with your lawyer and the signing of the legal documents, you will then be given the keys to your new home in Canada!  It is a normal procedure that payments will begin around 2-4 weeks after you get your keys and nearly all lenders will send you detailed information about this in an introductory package. This package will contain all of the details relevant to your new home and your new mortgage.
Time to Enjoy Your First Home in Canada
Now that's all been taken care of, and the paperwork and signatures are completed, you are officially the owner of your first home in Canada.  Hopefully, you can now see that the mortgage process for purchasing your first property in Canada is manageable, forewarned is forearmed! It is always helpful to know what lies ahead and what to expect when going through this process for the first time.
Going from consultation, through to preapproval, then choosing the right mortgage can actually happen quick swiftly.  Market conditions will dictate how quickly you are able to locate and purchase your first home in Canada.  Working closely with your real estate agent can really make a big difference, and have the back-up from an industry and market expert can make a big difference.
Now, once the transaction is done and you have the keys to your new home, you can finally relax and enjoy your new home in this wonderful country!