The mortgage process to buy your first home can be easier than you think. If you've already found some real estate in hilton head sc that you love, this article will be able to guide you through the home buying process so you will have a clear understanding of the steps involved.
Before we get started you may be asking 'Why Should I Use a Mortgage Broker'? I have a bank down the street whom I deal with and I'm sure they would give me a mortgage.
A mortgage broker doesn't work for the bank. The independent mortgage broker works for you. The mortgage broker has relationships set up with most major Banks, Credit Unions and other Financial Institutions allowing them to offer mortgage rates & terms to clients. A mortgage broker may have access to dozens of different lenders. Through the process of getting a mortgage the broker will narrow this list down to just a few possibilities. The mortgage brokers work with the lenders who have the best products for you. If you suffer from bad credit, this may pose a problem when applying for a mortgage; credit repair companies tend to have good reputations for helping individuals out of difficult financial situations.
In Canada, mortgage brokers are paid directly by the lender. You aren't charged a direct fee for the mortgage broker's services. The mortgage broker fee is generally 0.50% up to 1.25% depending on the type of mortgage sold and how much the lender is offering.
There are five basic steps to the mortgage process. Step 1 is the consultation. Step 2 is the mortgage application. Step three is finding the right mortgage. Step 4 is finding your perfect home. Step 5 is closing the transaction.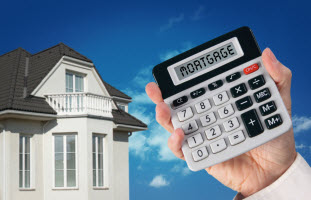 Step 1. Mortgage Consultation
Before getting a mortgage the mortgage broker would like to know more about you. The broker will gather all your information about your plans in Real Estate and learn about your goals in order to recommend the best mortgage for your situation.
The first step in obtaining a mortgage is to determine how much money you can borrow. In the case of buying a home, you should determine how much you can afford even before you begin looking.
Although lenders conform to standards set by Canadian government agencies, loan approval guidelines vary depending on the terms of each loan. In general, approval is based on two factors: your ability and willingness to repay the loan and the value of the property.
Step 2. Complete an Application
Getting preapproved for a mortgage can be very beneficial. You can find out how much of a home you can afford to buy. You'll see how much a mortgage payment might be and at what rate may be available to you.
Your Broker will take a mortgage application by phone, in person or at the broker's office. Clients can usually submit a secure application online at their convenience. Once your mortgage application has been received the broker will start the loan approval process immediately. Most lenders will like verification of the information you have given and we like to get that out of the way upfront. For the most part documentation will be required for the following:
Down payment – 90 day history to confirm the funds have been in your possession / gift letter should you be getting part/all from a family member
Income – job letters and paystub should satisfy most lenders however commissioned or self-employed borrowers may be required to provided 2 years T1's and Notice of Assessments
Void check – your lender will take your mortgage payments out of your current bank account similar to other loan payments you might currently be making
*further information may be required on a case to case basis but if you have this available for your broker this is a great start
Step 3. Select the right Mortgage for you – Fixed or Variable?
Most clients like to know our opinion on which is better and while there is no clear cut answer for everyone here are a few differences between the 2 most common terms selected in Canada:
1) Fixed Rate Mortgage
Fixed rate mortgages usually have terms lasting 1 to 10 years. During those years the interest rate and monthly payments remain the same. You would select this type of loan when you:
Plan to live in home more than 5 years
Like the stability of a fixed principal/interest payment
Don't want to run the risk of future monthly payment increases
Think your income and spending will stay the same
2) Adjustable/Variable Rate Mortgage
Adjustable Rate Mortgages (often called ARMs) typically last for 3 to 5 years. But during those years, the interest rate on the loan may go up or down. Monthly payments will also increase or decrease accordingly. You would select this type of loan when you:
Plan to stay in your home less than 5 years
Don't mind having your monthly payment periodically change
Comfortable with the risk of possible payment increases in future
Think your income will probably increase in the future
Your Broker will help you to decide what terms/options are best for your unique financial situation. At that point your Broker will let you know what lenders we recommend. It is normal to offer a few options and let you know the ins and outs of each lender and particular product they are offering. Although most 5 year fixed terms may look similar there may be other options that can affect your choice such as portability and prepayment features which may not seem important at the time can greatly affect you later in your term.
Step 4. Working with a Real Estate Agent
Working with a real estate agent to find your new home is an essential part of the mortgage process. The real estate agent has the education, experience and market knowledge you need to get the right home for you.
Your real estate agent is educated and licensed to sell real estate. You don't need to know everything about the process because your real estate agent does. They understand the requirements and the paperwork you need to comply with to get your home.
The agent knows the market and where to look for the right home. You don't want to waste your time looking at the wrong homes. You want to focus on the homes that meet your needs. Your realtor will know where to look. They have the neighborhood knowledge. The agent also knows the market conditions and what's selling. They can work with you on price and what you're willing to offer. They negotiate on your behalf and work for their commission.
Step 5. Finalize Approval and Documentation
Finalizing the agreements in the mortgage process is the final step. Once your mortgage terms are decided on and all the paperwork has been received by the lender mortgage instructions are sent to your lawyer. Your lawyer will prepare your new mortgage for you to meet with them and sign. They will handle obtaining the monies from your lender and ensuring the transaction closes with the seller through their lawyer. You will need to make sure that and insurances you have elected are in place and most importantly that House Insurance is completed as this is mandatory through all lenders. If you are dealing with Gemstar they will send a binder letter to your lawyer informing them our of your policy.
Once everything is completed with the lawyer and signing you will get the keys to your new home. Normally mortgage payments will start 2-4 weeks after you have moved in and you will receive an introduction package to confirm all the details.
Enjoying Your New Home
After the t's are crossed and the i's are dotted you're a new home owner. The mortgage process can be a manageable process. It helps if you know the steps ahead of time. Moving from consultation to preapproval and selecting the right mortgage can happen fairly quickly. Finding and buying the right home is subject to market conditions and working with your real estate agent can make it as painless as possible. You finally get to relax once the transaction is closed and you're the new owner.