So you want to find a beautiful home in your local area; working out exactly how much house you can afford is a huge decision, taking into account not just your current position, but also needing to consider how things will be in the future too. This article is specifically focused on your personal income, the importance of it, and how the banks and borrowers will view things when they are making their decisions. The more money you earn, the more you should be able to secure with a mortgage.
Gone are the days when the local bank manager bases their decision to give you a mortgage on their own. There are strict processes and guidelines which must always be adhered to, and although there are some variations which can occur between one lender and another; generally, the underlying principals are the same. Your income is most likely the biggest determining factor when looking at the overall picture of how much house you can afford.
Generally speaking, you are allowed to borrow four times your annual income. Liabilities and assets will also come into play as a factor for consideration too.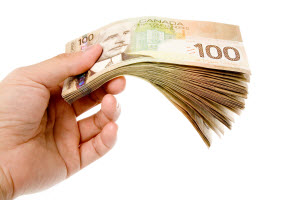 Working Out Your Affordability
Most lenders will tend to stick with four times your annual income when determining how much money they are prepared to lend to you, although from time to time, this may vary. The three crucial elements that are taken into account when working out your affordability are; your down payment, your interest rate, and your overall household income.
Verifying Your Income
If you are employed and on a salary
Being able to confirm your personal income is essential to the success of your application for a mortgage. Generally, this is looked at over a period of the past two years. If you are employed by someone else and earning a salary, you will need to obtain a letter from that company stating certain details about your income and your role. Additionally, a payslip will be requested, and some lenders will call the employer to confirm that the data is correct. This is probably the easiest of all were confirming your income is concerned.
If you are self-employed
If you are self-employed, then it might be a little bit different. Often, personal income is reduced following a tax return so there are different ways in which various lenders will look at this. Income verification is always across a two-year period, and more often than not you will also need to provide proof of when you became self-employed too. To qualify for a mortgage, the mortgage broker likes a 3-year history of full income tax returns as banks use net income after business deductions, not Gross.
If you are employed and on an hourly wage
If you get your personal income from work which pays you based on an hourly rate, then you will be asked to provide evidence to confirm your hourly rate along with any guarantees of weekly hours. This should come from your employer directly, and they may also be asked to confirm details such as your start date. A payslip will need to be given to any potential lender, and in some circumstances, they may take an average of your income over the past three years in order to best determine what amount you are able to borrow.
How much house you can afford will be determined from your personal income, and whichever category you fall into, you will need to verify your income in full before any offers are made. There are so many different variations that each lender will have so the above is purely a guideline. A great example of this is rental properties; So if you are buying a property to rent out, or you own one already, you can also use that income towards your application for a mortgage.
It is also worth pointing out at this stage that there are other important factors which can have an impact and we will move on to discuss those in more detail in this series of articles.