If you're thinking about buying a home in Canada, how much house can you afford today? It's a very important determination.  Not only because it determines how money you will need to have saved, or put aside for your down payment, but also because it is a long-term financial commitment.  It is a commitment you will most likely be making for the next 20-30 years of your life, and as such, not something that you want to enter into haphazardly, or without due care and attention!
There are five things which should be at the forefront of your mind when considering exactly how much house you can afford to buy; we outline these below.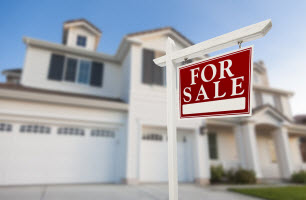 1. Your Income
In today's climate, banks and borrowers will almost always look at your income when determining how much money they will lend to you for your mortgage.   Often, the amount of money you have saved for your down payment will not always affect this, but it does vary from one lender to another.  Generally speaking, you are allowed to borrow four times your annual income.  Liabilities and assets will also come into play as a factor for consideration too. How much house can you afford given your personal income? It's a major consideration.
2. Estimating Affordability
How much house can you afford? When lenders are considering you for a mortgage, there are two main deciding factors they will look at.  These are called ratio's.  The Total Debt Service ratio being the first, and the Gross Debt Service is the second.  Between the both of these, they look at housing costs, income and debt.  The Canada Mortgage and Housing Corporation set out that your housing costs should not be any more than 35% of your income.  The second point they make is that your debts, which include the cost of housing, should not exceed 42% of your overall income.
3. Employment and Residence History
When you are being considered for a mortgage, both your residence and your employment history will need to be carefully considered.  These statistics can often determine your stability as a potential borrower.   Having held the same job for a minimum of two years is an important factor that is highly considered when you apply for a mortgage.  This is also the case for your residence history.  Reliability and stability are both key.
Call Vertuity Mortgage today at (204) 888-4663
4. Credit History
The importance of having a good credit score cannot be underestimated when you are applying for a mortgage. It can make or break the lender's decision to approve or decline your application.  Having a good credit score can also help you to get a lower rate of interest on your mortgage too.  The average credit score in Canada is around 650; it is possible to find out what yours is before applying for a mortgage.  It is estimated that around two-thirds of all credit reports contain some false, or inaccurate information so obtaining a copy is well worth it, just  in case there are points which need to be addressed and/or corrected before you apply for your mortgage.
5. Down Payment – The Size of Your Down Payment
In Canada, it is recommended to have a down payment of around 20% saved up, before buying your home.  However for most first time home buyers 20% is not attainable so 5% is the norm. Mortgage insurance providers such as CMHC have made home ownership possible with 5% down, but you do have an extra insurance cost added to your mortgage. Once you have decided on a down payment amount you need to also factor for another 2% (approximately) for legal fees and closing costs. This should cover the bulk of the costs to get into a home. Now that you have a number to budget for you should figure out a timeline for when you would like to purchase. You can now break this down into a monthly amount and focus activities and efforts towards achieving that figure.
In this series of articles, we will look into each point made above in a little bit more detail, elaborating on each segment.  By the time you have read through these, you will all the information you need to be able to work out exactly how much house you can afford!