First-time home buyers are often looking for every opportunity to save money on the purchase of their first home.  When buying the first home the GST or HST taxes need to be paid just like almost everything else purchased in Canada.  You may be qualified to get some of the GST/HST New Housing Rebate.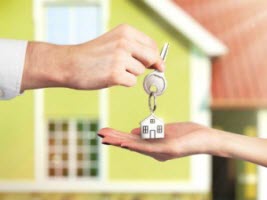 The Goods and Services Tax (GST) is a tax that applies to most supplies of goods and services in Canada. The GST tax is 5%.  The GST tax is charged in the following provinces: Alberta, British Columbia, Manitoba, Northwest Territories, Nunavut, Quebec, Saskatchewan and Yukon.
The Harmonized Services Tax covers the same goods and services of the GST but is required in different provinces.  These provinces are: New Brunswick, Newfoundland and Labrador, Nova Scotia, Ontario and Prince Edward Island. The HST is 15% except for Ontario where its 13%.
The New Housing Rebate equals 36% of the G.S.T., but only applies for homes under a certain price point. The amount of the GST / HST rebate will depend on what province you live in and the purchase price of the home.
Call Vertuity Mortgage today at (204) 888-4663
You can qualify for the rebate if you meet the following conditions:
Your home is listed as your primary place of residence
You purchased a new or renovated single, semi, condo, townhouse, mobile or modular home from a builder; or
You built a house, substantially renovated a house or you built a major addition on land that you own or lease; or
You own a share of the capital stock in a co-operative housing corporation (co-op) that you bought; or
You purchased a non-residential property that you converted into your house.
There are two different tax forms. Form GST190 is for houses purchased from a builder. Form GST191 is for owner-built houses.
Have a good look at the GST/HST New Housing Rebate. It may save you some money.