Choosing the right mortgage term is crucial when considering and working out the total borrowing cost of your mortgage.
Taking a mortgage out with a shorter term will generally give you a lower mortgage rate.  When your term is up, everything gets reset. You are then required renew your mortgage and agree to a new term.  Most terms will last between 1 and 5 years.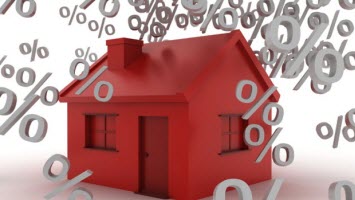 In our opinion, the best way to make your mortgage reduce quickly is to reduce your overall cost of borrowing.  Choosing the right mortgage term is crucial when considering and working out the total borrowing cost.   In fact, some might argue that picking the right term is actually more important than who to choose to borrow from. If you get the term wrong, in is possible to be locked into a punishing rate for many years, or, it could inadvertently leave you susceptible to rising interest rates because you didn't lock yourself in for a long enough period.  Below is a little more detail about each term that should be available for you to choose from.
Fixed –  One-Year
The majority of lenders will not even offer this to you because it doesn't really make them very much money!  It can, however, be a great product, for the right type of borrower. This is due to the fact that a one-year option will often carry a very low rate of interest.  If you have under fifteen years left on your mortgage and are a borrow, who is well-qualified, this could be ideal.  Of course, you are taking a small risk with the interest rates, but if you are hopeful that the rates will stay low, then this is a good choice.
A one-year option is also available on a variable rate mortgage too, and you should get equally low rates of interest.  It is also possible to secure your next mortgage when you are just 6-9 months through this which means that if an attractive rate is available for a longer period, then you can secure that ahead of your mortgage end date.
Fixed – Three Year
This is not considered to be a good option for a mortgage term, however, because some lenders do offer this, we have included it here.  If you think it's likely that in three years, you will break your mortgage, there are better options available.  It would only be a matter of a tiny difference in the percentage that you would otherwise save from a fixed, four-year option and this can quite simply be offset by elevated interest rates when it comes to our renewal time.
Fixed – Four Year
Fixed rate for a four-year term are still quite low, and it can save you a little bit of interest than if you were to choose a five-year term. If your mortgage is for $190,00 or more, It could actually work out that you will save a few thousand dollars so it's definitely worth considering, depending on the current interest rates at the time you take out your mortgage.  If there is a chance that within the next four or five years you might be able to pay off your mortgage early, it could be prudent to consider a four-year option as there might be penalties if you try to end your five-year term early.
Variable – Five Year
It is possible that you would be able to get a reduced rate of interest for a five-year term which could give you a longer period of paying lower interest.  Depending on what the Bank of Canada have set the prime rate at, ad current economic conditions, this option could be a good choice if the prime rate is low and is set to stay that way.  Of course, there is always the risk of uncertainty with a variable rate, but you should be able to work out if this risk is a real threat or not quite quickly.
Fixed – Seven to Ten Year

Seven to ten year terms are quick tricky to talk about, other than to say it is a very long commitment and these terms aren't often taken up by many people.  The additional years that you get on top of a four or five-year option do not justify the extra commitment.  If you think that interest rates may rise, because of inflation or otherwise, then look at a ten-year option instead.
So Which Is the Best Mortgage Term?
There is no one size fits all, it is different for everyone, just as everybody's needs are different to one another.   Choosing the best mortgage term is dependent on a few factors, and it will also depend on what gambles you are willing to take.  If you think your cash flow might drop, or your circumstances might change meaning that you might not be able to provide adequate proof of income at renewal stage, then a 1,3 or 5-year option might not be the best choice. Similarly, if your levels of debt are considered to be above the average, you might not actually pass the qualifying criteria for a variable rate, which could force you into having to take out a 5, or 10-year fixed term option.
Calling one mortgage term the "best" is like declaring the best flavour of ice cream. The ideal mortgage is different things to different people.
Picking the right term rests on your individual circumstances and will depend on the risks that you may face. If there's a significant possibility that your cash flow may dip in a few years, or that you won't be able to prove your income or credit worthiness at renewal, then a one– or four-year mortgage may not be worth it.
A 5-year fixed mortgage is by far the most common and provides a home owner security for the next five years.  Based on the way home prices r conservatively rising five years seems to be a good time horizon for most people to plan for.
It is also important to note that your current mortgage provider does not have to renew your mortgage, although most will do this, as long as your payments have been made on time, you might want to search the marketplace to make sure you are still getting a good deal.  Sometimes sticking with your current provider, although you are a loyal customer, might not always deliver you the best deal.
More than half of mortgage holders in Canada opt for the five-year fixed term period. Don't be fooled into thinking there is a one size fits all, the mortgage term needs to be right for you.  Hopefully, now we have gone through each option in detail, you can go on to make the right decision for you and for your future mortgage for your first home in Canada.